We design and manufacture control panels for the model railway hobby.  Hobby enthusiasts use our custom made physical control panels, an iPad app, or both, to control the turnouts, track power and un-couplers on their layout.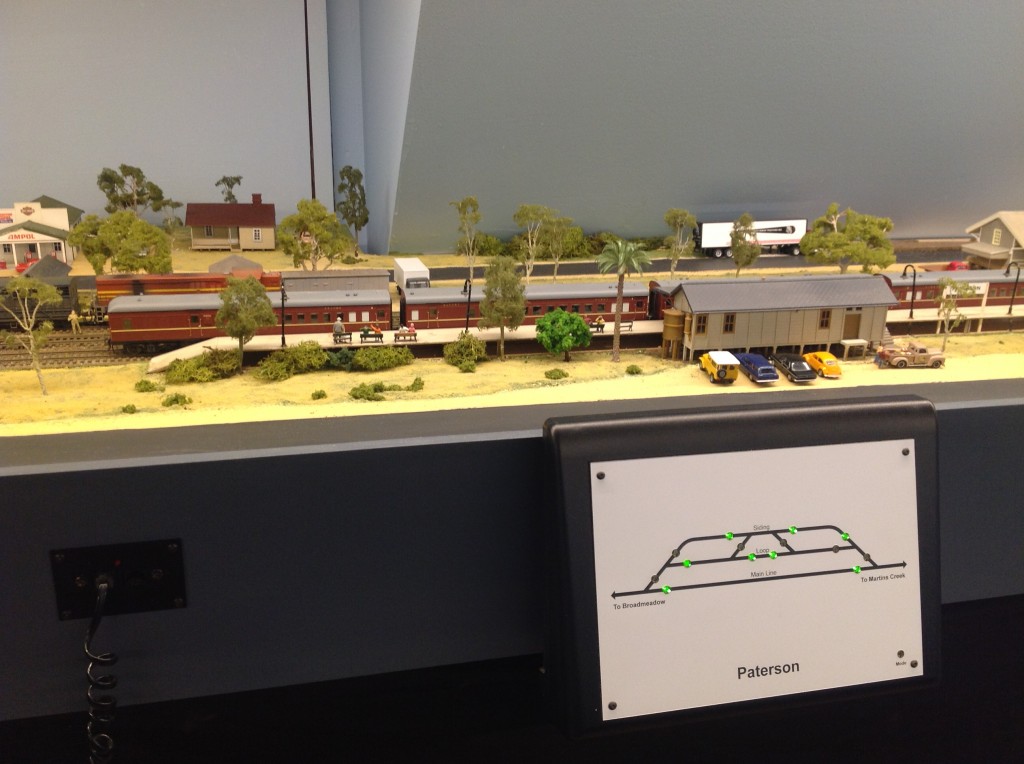 Operators press tactile switches on the panel(s) to change turnouts and select routes. Please run our online demonstration to understand how our solution works.
Run Demonstration in new window
A wireless Layout Controller and Turnout Controller(s) are provided as part of the solution. If you submit your track plan we will provide a no-obligation free design and quote for your layout control solution. You can also suscribe to updates and other information.
model railway, model railroad, model railway control panels, model railroad control panels, model railway layout control, model railroad layout control, train control, model train control, model trains, control panels, train control panels, DCC, DCC control panels, point control, turnout control, peco, atlas, bachmann, athearn, auscision models, trainorama, switchmaster, hornby, ho scale, o scale, n scale, z scale, g scale, lgb, lgb trains, railway, railroad, trains, point control, switch motor control, track control, model railway track, model railroad track, train control, control, panels, electronic panels, model railroad electronics, model railway electronics, control my layout, control my turnouts, control my points, icontrol,