At Control Panel Designs we have the "Peace-of-mind-offer" which allows a customer to return their panel for changes if necessary for a moderate fee. This way customers do not need to purchase new panels if the track plan changes.
That is what happened with 'Bridford', and O Scale GWR Layout set in the 1930's. The customer decided to add another station to his terminus layout, making it a point-to-point layout. The panel was returned. We laser engraved a new fascia, fitted new tactile switches, added another turnout controller and returned the solution to the customer.
If you view the photos below I have included the solution diagram, the panel designs, and some photos of this layout.
The first photo was how the solution was originally designed and delivered.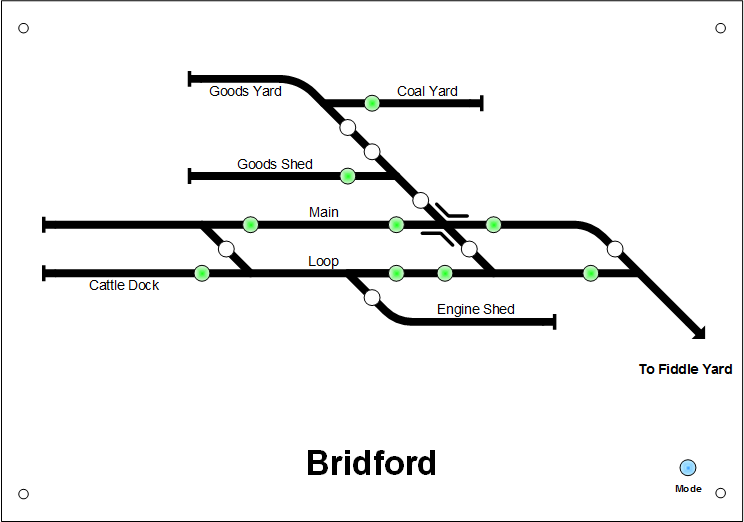 This is a photo of the original panel being used on the layout.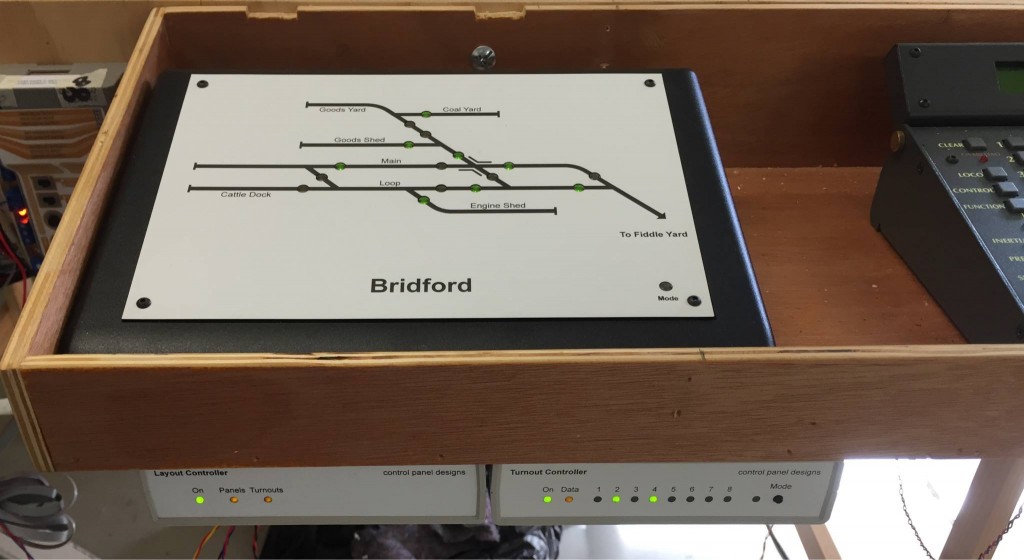 This is an image of the new design. Below that are some general photos of this wonderful O Scale layout.